Approved Provider Program
LIABILITY INSURANCE PROGRAM FOR CONTRACTOR CONNECTION NETWORK MEMBERS
ARMR.Network offers fully compliant, cost-effective business insurance packages to the Crawford Contractor Connection network members
Program Features & Coverage Available
Cost effective coverage with premium credits for POMS scores above 3 on restoration firms!
Short and easy insurance application created specifically for members of
Crawford Contractor Connection
Coverage that meets all the common insurance requirements in the
contracting business
Policies are available through your local insurance agent
Available for restorers, mitigators, cleaners, plumbers, roofers, remodelers, windows, doors and HVAC contractors working in the Contractor Connection network of contractors.
All insurance is provided by top-rated insurance companies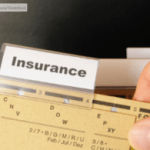 Contractors Pollution Liability
For More Call:
877-735-0800
How To Get A Quote
Complete the super short & simple insurance applications
located HERE
– or –
Send the application you have already completed
– or –
Call and we will walk you through the applications
Business Insurance Specifications
General Liability
Contractors Pollution Liability
Packages GL/CPL/Professional
Environmental Services Package Policy The Environmental Services Package Policy combines occurrence based Commercial General Liability and Contractors Pollution Liability with claims made Professional Liability into one insurance policy sharing common policy limits of liability.The ESP policy is usually less expensive than purchasing separate policies to insure these same loss exposures. Package policies have superior claims handling attributes than purchasing separate policies.The CPL coverage in this package policy is expanded to cover fungus and mold-related losses on a claims made basis.
Talk to one of our exceptionally qualified brokers.