Only takes a few seconds!
#1 Provider of Business Insurance For Restoration Contractors
Business Insurance For Contractors in the IMACC Network! Custom Designed Business Insurance that complies with IMACC Network Insurance Requirements. Economical business insurance packages available through your local insurance agent!
Program Features & Coverage Available
Fast service and access to top-rated insurance companies for restoration firms
Short and easy insurance application created specifically for members of IMACC Network
Available in all 50 States
Customized bailees insurance options for restoration contractors that
meet IMACC Network bailees requirements
Specific Coverage for work performed under the
IICRC S500 and S520 Standards
ARMR.Network prepares the certificate of insurance for IMACC Network: Done right the first time!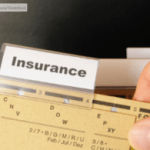 Contractors Pollution Liability
Employee Benefits Liability
Employee Benefits Liability
Our goal is to provide you with insurance value in the business for like coverage's from like insurance companies. There are material differences in the coverages provided. We are aware of these differences and can help our clients make informed insurance buying decisions. The rates for commercial insurance vary a great deal depending on the amount of insurance purchased, the revenue of the insured, the mix of business, deductibles, the state the insured is located in, and past losses. We are constantly monitoring the insurance market place for insurance pricing and quality. We are confident that our insurance program offers an outstanding value, especially if the environmental insurance coverage and professional liability are taken into account.
Additional Insured
The contractor's customers can automatically be named as additional insureds on the General Liability and Contractors Pollution Liability policies.
A special endorsement has been crafted to add third party claims administrators and property insurance companies as additional insureds on the policy. Our insurance packages are acceptable to all the major franchises and networks.