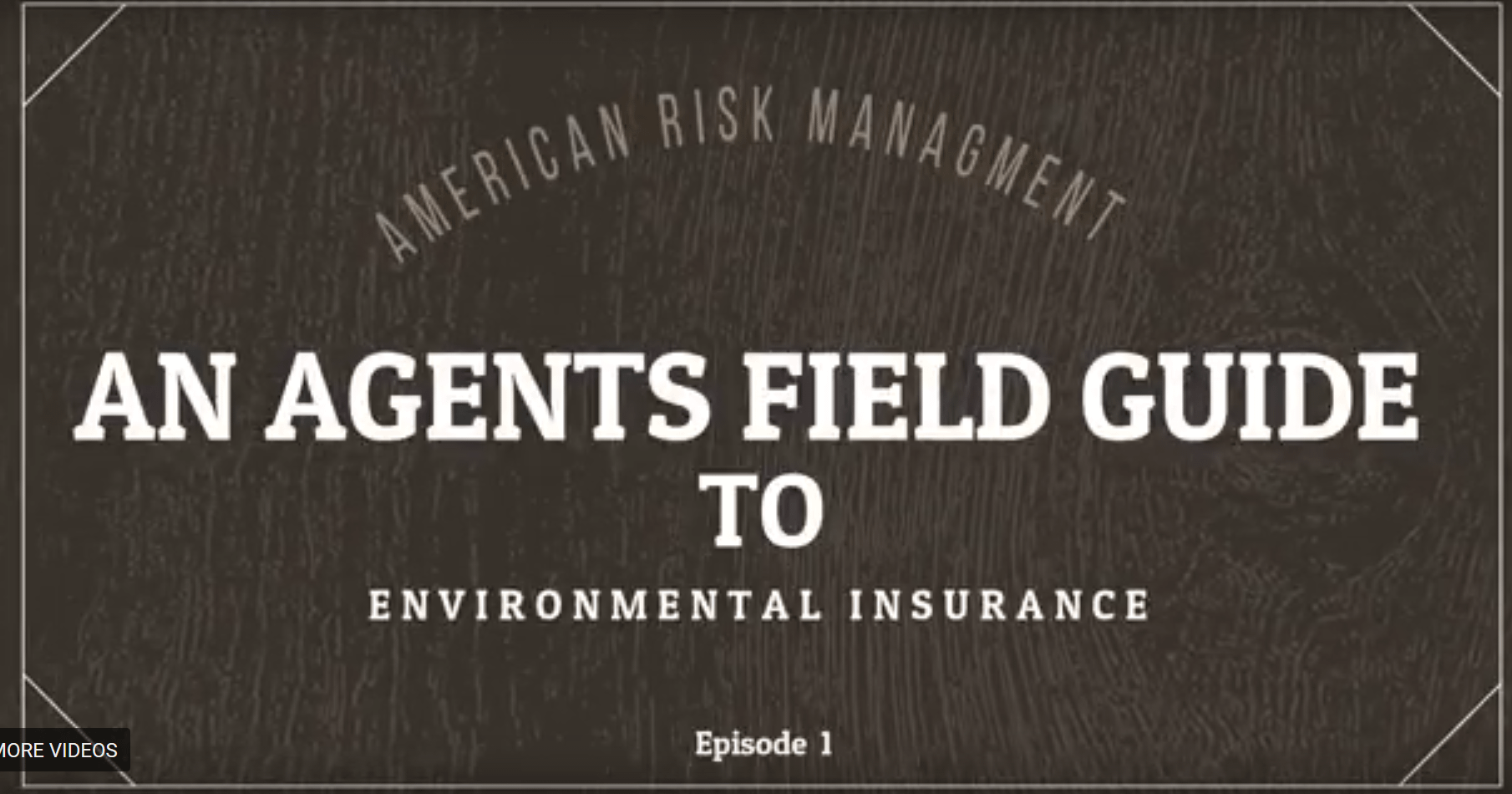 An Agents Field Guide To Environmental Insurance
by: Harrison Scheider
The first vlog episode of our new series: An Agent's Field Guide to Environmental Insurance. We talk traps & tools in the env insurance market space along with the scary job-site pollution coverage endorsement. Do not trust em!
https://www.linkedin.com/pulse/dont-insurance-zombie-let-job-site-pollution-fool-you-scheider
As contracting season continues more and more clients need to prove they carry pollution insurance for contracts and new job bids. Have you lost the load as your client's insurance adviser? Don't be an insurance zombie and let theses endorsements fool you or your clients for the sake of saving a dollar. The General Liability coverage extensions for job site pollution insurance do not meet most contract requirements.
At their core, these endorsements provide time element exceptions to a total pollution exclusion endorsement in the general liability insurance policy commonly sold to contractors. Although these coverage extensions vary, it is common for the coverage extensions to specifically exclude losses arising from asbestos, mold, lead, and Silica dusts to name a few contaminants. They usually do not apply to completed operations either, which is a common contractual requirement of pollution coverage. A general liability policy with this endorsement is not contractors' environmental impairment liability insurance or contractors' pollution liability insurance due of the absence of insuring agreements for environmental losses in a general liability insurance policy.
This creates issues when certifying the need for true pollution coverage in a contract on a certificate of Insurance. Endorsements that alter the pollution exclusions in general liability insurance policies do not fulfill a contractual requirement for environmental insurance in contracts or loan covenants. Pollution coverage extensions to general liability insurance are usually missing at least one of these essential elements in genuine pollution insurance coverage: