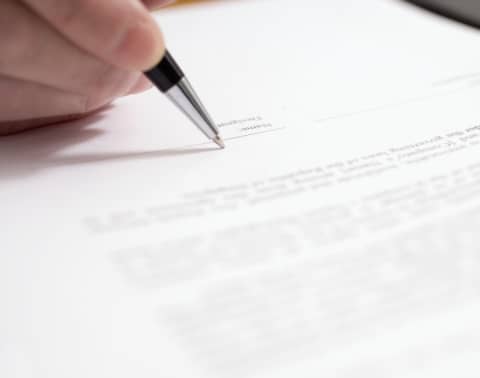 By: David Dybdahl
There are persistent myths surrounding completed operations coverage and extended discovery clauses in the environmental insurance policies sold to contractors. Below, I will try to dispel some of these myths.
—————————————————-
Persistent myths that surround contractors environmental insurance are that occurrence-based policies provide better coverage than claims-made policies on the topic of completed operations and that completed operations coverage is the same as extended reporting periods. These myths have led to an overwhelming number of contract insurance specifications requiring occurrence-based CEL policies which often have glitchy coverage for indoor air risks.
The Occurrence Coverage = Completed Operations Myth
There is a common belief in the insurance business that occurrence-based environmental insurance policies sold to contractors provide better completed operations coverage than claims-made insurance policies do. That belief is a myth.
Occurrence-based contractors environmental liability (CEL) policies really have no advantage over claims-made policies on the topic of completed operations. Actually, an occurrence-based CEL policy is simply a claims-made policy form with a prepaid extended reporting period (ERP) of unlimited duration.
Both types of CEL coverage forms require that coverage be in force when
the pollution event actually takes place and
there are damages for bodily injury, property damage, and cleanup costs as a result of that pollution event.
With the continuous renewal of a CEL policy, both occurrence and claims-made policy forms automatically provide completed operations coverage for the insured. The key to the completed operations coverage beyond the policy term is the renewal of the coverage or the specific purchase of a completed operations coverage extension to the policy. It does not matter if the coverage is written on an occurrence or claims-made basis.
There is one exception to the automatic completed operations coverage on renewal rule. If the retroactive date on a claims-made policy is advanced, coverage for claims arising from pollution events taking place prior to the new retro date will be eliminated in subsequent renewals of the coverage. The potential advancement of the retro date on a claims-made policy is commonly stated as one of the big advantages of occurrence-based policy forms. In practice, that perceived advantage turns out to be mythical.
Once an occurrence-based policy is in effect, future renewals of the CEL insurance cannot effect the coverage on the firm provided by the policy for that policy term. That turns out to be a double-edged sword. Sometimes, being able to fix past coverage glitches with the insurance purchased in future years is important. This is especially true at the current fundamental coverage defect rates in the CEL policies sold to insure indoor environmental risks today.
Advancing a retroactive date on the renewal of an environmental insurance policy has not happened to one of my clients in 34 years of selling the coverage line. From that experience, in my opinion, the potential of having a retroactive date advance under a claims-made policy and therefore losing the completed operations coverage on the insured is not a material concern.
The Myth of Completed Operations = ERPs