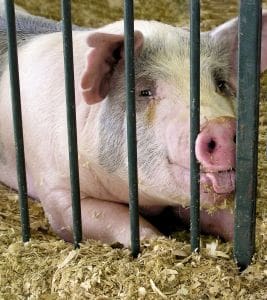 Harrison Scheider: April 18 2017
Ninety-nine percent of farm insurance policies sold today have fundamental coverage flaws when it comes to dealing with environmental liability. Those gaps in your general farm liability insurance coverage may be leaving your dairy open to substantial financial risk.
I have received more requests for environmental insurance coverage from farmers and their manure haulers/applicators than at any time in my tenure as an environmental insurance brokerage professional. The requests for coverage are valid. As dairy herd sizes grow, they're increasingly exposed to environmental liability claims arising from everyday operations.
Changing legal and regulatory landscapes are driving the demand for environmental liability coverage. Court rulings and the application of decades-old federal environmental protection laws are now opening common farming practices to liability concerns. State regulators are obligated to follow the federal lead.
State courts have concluded "pollution exclusions" in farm liability insurance policies now apply to manure and bacteria as contaminants and waste. By stripping environmental damage liability coverage from existing general farm business insurance policies, farmers are left liable for costly fines and penalties, cleanup responsibilities and financial awards under citizen lawsuits. While insurance case law is state-specific, lawsuits frequently set far-reaching precedent, making it a national concern.
Following court rulings and regulatory changes in 2014-2015, our company reviewed more than 140 existing environmental liability insurance policies, finding none provided adequate coverage for the agricultural sector.
Below are some common environmental loss exposures now of concern for farms and custom operators:
Groundwater contamination
Surface water contamination
Crop overspray
Odors
Reducing neighboring property values
Public nuisance
Operating or participating in manure digesters
Natural resource damages
Bodily injury from exposure to bacteria
Groundwater remediation
Fuel storage tanks
Fertilizer spills or releases
Custom farming operations
Transportation risks
Storage of pesticides and herbicides
Read More HERE http://www.progressivedairy.com/topics/management/insurance-shortcomings-may-leave-you-exposed-to-costly-environmental-liability