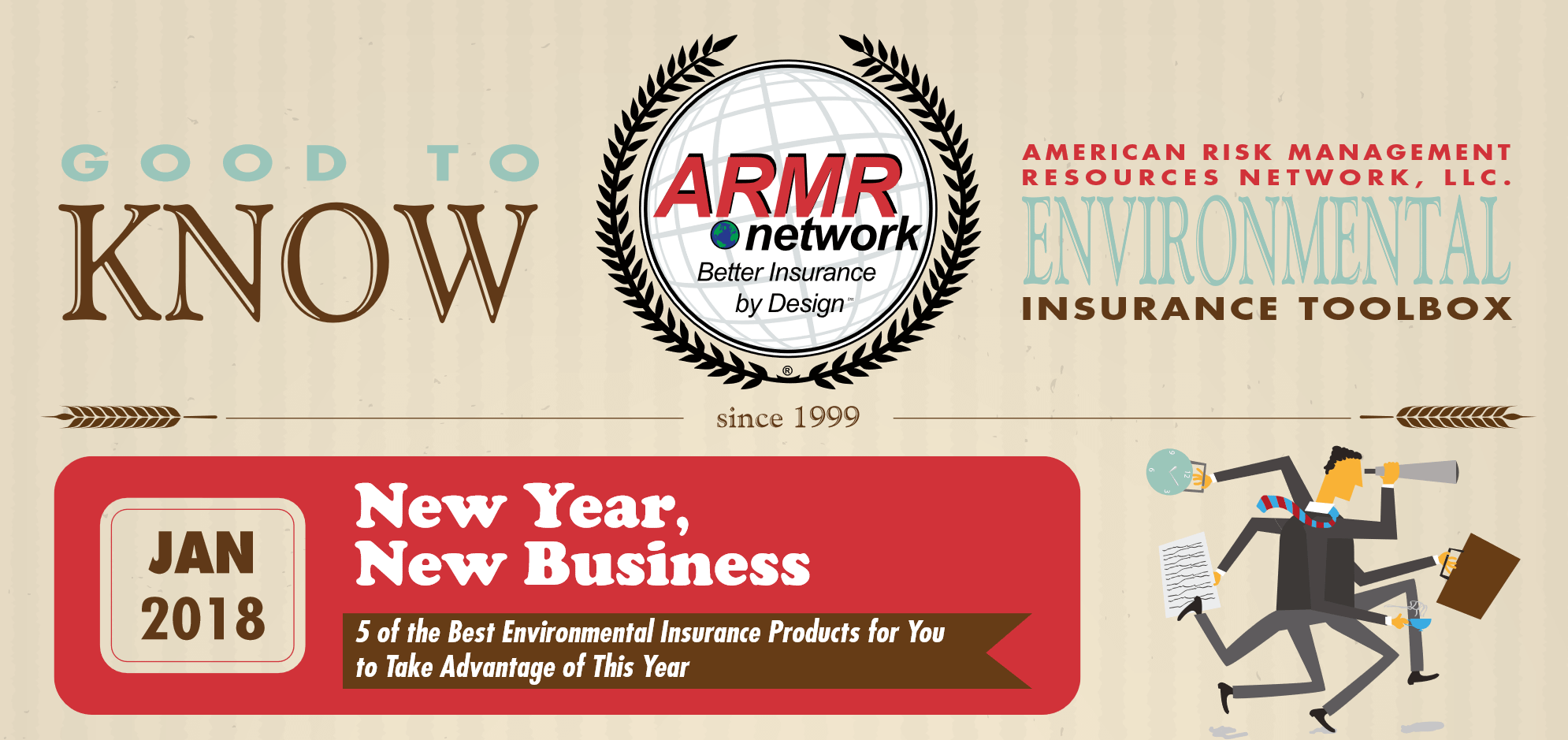 Most of us are familiar with the "New Year, New Me" trend. As insurance practitioners, we like
the sound of "New Year, New Business" better. Below are five environmental insurance products sold
by ARMR that give you some of the best opportunities for expanding your new business premium production. Who doesn't like that? Environmental insurance is an often-overlooked coverage line on commercial accounts. Most, if
not all, commercial clients face some kind of environmental loss exposure that is not covered by many standard Commercial General Liability and commercial property policies. This is because of broad pollution exclusions and fungi, mold, and bacteria exclusions. You can use the conversation around these loss exposures and environmental insurance to lock down renewal accounts and to land new accounts.
On average, insurance industry retention goes from 75% with one line of coverage written to 92% when three lines of coverage are written. You want to secure your renewals so you have more time to prospect and grow your book of business, right? One way to do that is to offer environmental insurance to your current commercial clients. It shows your clients value, because you are cognizant of the many risks they face and how to properly cover them.
The discussion on environmental insurance also works incredibly well as a door opener on new accounts; it shows them you really know what you're talking about, because odds are no one else has brought this up to them.
Check out the products below and reach out to your ARMR broker to learn how you can make an incredible run on new business production in 2018 with environmental insurance.