Learn More About Our Exceptionally Qualified Team
David Dybdahl, CPCU, ARM, MBA, CIC
CEO ARMR Specialty Holdings
| Pioneer in the development and sale of environmental insurance products
David J. Dybdahl Jr. is a true pioneer in the development and sale of environmental insurance products.
After guiding Johns Manville through bankruptcy due to developing asbestos products liability claims in
1981, he has been an insurance broker and consultant specializing in the environmental insurance product
line.
Placed tens of thousands of various environmental insurance policies
Developed Contractors' Pollution Liability insurance policy in 1987
Successfully placed insurance on Chernobyl
Developed the first successful environmental insurance practice group
Was responsible for 42 environmental specialty insurance brokers producing $100,000,000 in
environmental insurance premiums by the late 90's
Active insurance educator, co-author of the Chartered Property and Casualty Underwriter
professional designation
Environmental insurance expert witness and litigation support services for over 15 years
Served as a consultant in over $1,700,000,000 of disputed environmental insurance claims
In-depth knowledge on customs and practice in the environmental insurance industry with 35 years
of experience
Was the insurance consultant for the U.S. Army Corps of Engineers
Expert with first-hand experience, both as a seller and buyer, on environmental insurance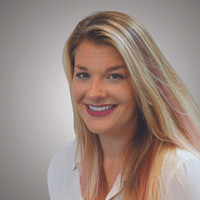 Kari Dybdahl
President| ARMR Brokerage
Kari Dybdahl started at American Risk Management Resources Network, LLC when she was 19 while going to school full time, graduating high honors with a bachelor's in business administration. She assisted in the placement of environmental insurance for the cleaning and restoration industry, where she learned how to negotiate and design insurance placements. At 20 years old, she attended her first industry convention and thrived. Each year after, she grew her client base consecutively over 200% earning her the award of top 3rd insurance broker in America by Insurance Business America at the age of 26. By 27, Kari accepted the positions of Director of Operations and Executive Vice President. Over the years, Kari has continued to advance and challenge herself while keeping her true passion of designing comprehensive insurance programs. Kari currently leads the largest production team at ARMR. Network and assist with the day-to-day operations of the brokerage firm while getting her master's in business.
Kari has been recognized as Elite Women in Insurance, Young Gun in Insurance (exceptional insurance professionals under 35), Top Producers, and Hot 100 awards through Insurance Business America.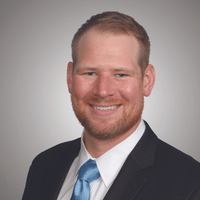 Nick KohAl
VP of Sales
Nick joined American Risk Management Resources after 5 years in the personal lines market. He started as an Account Executive on Kari Dybdahl's production team. Nick's primary focus is Environmental Impairment Liability and the ARMR HPR Program. He helps ensure property owners, managers and developers have the proper environmental coverages in place to help minimize their environmental and pollution liability. Nick is a graduate from the University of Wisconsin – Platteville with degrees in Criminal Justice and Political Science/Pre-Law and is the chairman of the Madison Ducks Unlimited Committee.
Lori Waters
Producer
Lori Waters started her career with American Risk Management Resource in October 2010 as an Account Manager. Within 2 years she became a full-time Environmental Producer and has helped her agents build their knowledge of Environmental Insurance. Prior to joining American Risk Management, she was a successful residential home builder. Her knowledge of the construction industry makes her uniquely qualified to understand the risks contractors face with their daily operations.
Matthew Cerniglia
Producer
Matt began his career with NFP in a two-year rotational internship program (2019 – 2021) while earning his B.S. in Risk Management and Insurance from the #7 ranked insurance program- St. John's University, as per U.S. News & World Report. He worked in corporate benefits, risk management, management liability, and environmental specialty. Before accepting a full-
time position in the Environmental Liability Practice. Matt joined the ARMR Brokerage team in May of 2023, bringing his NFP to experience to the ARMR table. Matt currently resides in Palm Beach, Florida continuing his successful journey in educating his clients about risk exposure and risk transfer insurance solutions.