Testimonials
Don't take our word for it; take our clients' word!
Here's what other people think of our environmental insurance services:
The Stratton Agency
Nick, Thank you again for being so amazing to work with on the Adams Construction renewal. Your enthusiastic and realistic attitude makes me feel comfortable doing business with you. I sincerely appreciate that you always work to find the best options for the clients and also thank you for being such an effective communicator.
R&R INSURANCE SERVICES
43 agents acquired more knowledge in 2 hours than they could have imagined. Your knowledge and experience will help is to grow. The knowledge we have gained concerning environmental issues today will greatly help our customers from suffering financial ruin, as well as protect us from potentially devastating E&O Claims. We thank you for your offers of assistance in whatever questions or problems may arise, and for helping us to find solutions. We look forward to working with ARMR in the future…
Neckerman Insurance Services
I just wanted to give you a HUGE thank you for helping with this COI and the endorsements. ARMR is always so great to work with and so responsive. It's so nice to be able to have a brokerage that is not only helpful, but so friendly.
T. R. Grace & Company, Inc
I wanted you to know I was working with 5 commercial insurance brokers simultaneously and you out performed them all
Your turn around time and customer service throughout the process was top notch.It was a pleasure working with you.
CBS Insurance LLP
Thank you, Lori. You've gone above and beyond and I sent all 8 of our commercial lines CSR's your information last week telling them what a great experience this process has been!
Insure Forward

Karen Olson at ARMR, she was outstanding to deal with. After reviewing the exposure she sent the application and we are on our way to a bind. I truly want to Thank Karen for her outstanding service today. This is just a very small deal but she spent time on the phone . I have been in business for many years and she was a refreshing person to deal with Along with excellent communication and great service. Again I want to thank her for the experience today I will pass this along to our whole Insurance agency.
Robertson Ryan & Associates

I recently ran into a situation where the current insurer was reducing Pollution Liability Limits from $1M to $100K. I did not feel comfortable with this reduction in cover so I reached out to Lori Waters at ARMR.
Like many of you, I am very impatient and have very high expectations when it comes to being timely and turning around a quote in short order. Well I have to say that Lori exceeded all of my expectations and then some.
I met with my client, we completed the application over the weekend and I remitted it to Lori on midday on 3/11.
Much to my surprise, when I woke up and looked at emails from home early this AM, I had a full blown and reasonably competitive proposal considering this is a mono line coverage.
I suggest that if your standard insurer is unwilling or unable to offer Pollution Liability you reach out to Lori. AMR also offers Contactors Pollution and E&O and have been very good to work with there as well. I am sure they have other coverages they can help with.
Overall I am rating this as a 10 PLUS on the scale of knowledge, helpfulness, timeliness and overall response.
PAUL DAVIS
I highly recommend Dave Dybdahl [ARMR] for your GL, pollution and umbrella insurance policies. In addition to being price competitive, Dave and his associates have always been immediately available to answer questions,
I have found them to be very knowledgeable about our industry and its insurance requirements. I have purchased my insurance through ARMR for 8 years having changed local insurance agents more than once in that time period.
Thanks for all you did to help me with this renewal. I told you from the get go I was going to do everything to could to keep this account with ARMR and there is a god reason for that and it all boils down to you. I have worked with many underwriters over the years and you by far have been amazing to work with. For the first time in eons I actually feel this account has absolutely everything they need and your hard work is the reason.
Faith Leginski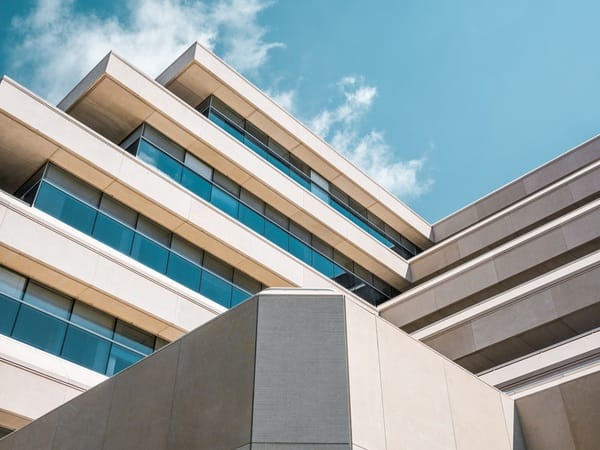 Al Dobbins
BB&T Insurance Services
"I sincerely appreciate you folks and have always felt like you were a great resource that has real value. Thanks!"
Brett Cain
Regions Insurance Inc
"I owe you here. Thanks so much for your willingness to assist us.the ARMR partnership is much appreciated and highly valued! You all are great and we appreciate everything you do for us!"
Dawn A. Waling
Hays Companies of AZ
"You've driven great results. You're going to make us look like stars. I would like to add that we are extremely pleased with your efficiency and responsiveness throughout the renewal process and that the coverage comparison you was provided was essential in the client's decision making."
J. Smith
Lanier & Company
"Congratulations, you did a great job on this account…Berkley really works well with you & your firm."
NECKERMAN INSURANCE SERVICES
"I cant tell you how wonderful you and your office has been to work with. Its a new relationship but it feels like weve been doing business together for years. Very refreshing and appreciated. Customers these days really eat up great service and youre a big part of helping us meet our service goals."
PAT THONEN INSURANCE AGENCY
"Dear David, Thank you for your recent assistance to you and your staff for helping me place a piece of business in conjunction with the Crawford Contractor Connection program. You were there from the start to the finish at a time when my client and my agency was in a very precarious situation. I applaud and again thank you for all your efforts. You are the best!"
Paul Davis Restoration
of Long Island
"Thank you for the tremendous job you did placing our liability and pollution insurance. Not only did you place our policy within 48 hours of our first call and help us get far better coverage, but incredibly, you also saved our franchise $40,000-$50,000 per year! I still can't believe it, but you were able to get us a combined pollution and liability insurance policy for under $50,000."
STATE FARM
INSURANCE
"I have worked with Dave Dybdahl (ARMR) since 2006 and find him knowledgeable on environmental insurance and it needs to integrate with a general liability policy. I am confident that State Farm agents can refer business to American Risk Management Resources for placement and that customers will receive the same remarkable service that State Farm provides."

MR. RESTORATION
SERVICES INC.
"Thank you so much for getting this taken care of in such a time crunch…you are our insurance miracle worker. Service Master Restoration Services, 2012. Id first like to say how happy we are to be working with your company. We are very pleased with the excellent work ARMR, LLC has and continues to do for us. Their aid in the activation process of our franchise is greatly appreciated and goes beyond words. ARMR,LLC has helped us to establish the insurance policy so many other agencies were unable to create and for that we are grateful. ARMR'S kind and welcoming tone made the experience that much better, and their persistence for success and completion has gotten us to the point we are at today. In ending this email I would just like to reiterate how happy we are with ARMR'S work and we plan to use your company for years to come. Have a great day and again thank you."

T. Charles Wilson Insurance Service
"I am continually impressed by Harrison's thorough knowledge of the pollution industry & ability to procure indications without making me jump through hoops. I think the biggest value Harrison provides is that he doesn't just procure any pollution option, he genuinely tries to understand the coverage gaps my Clients have and as a result, the options he presents are tailored to fill those gaps. It couldn't be easier to work with Harrison, his turnaround time is impeccable as is his ability to analyze policies outside those he places so he can identify areas of concern."