Environmental Insurance for Contaminated Drywall
ARMR.Network, LLC Introduces a complete suite of insurance products for contaminated drywall. Environmental Insurance for Contaminated Drywall. Environmental insurance designed specifically to deal with indoor environmental risks by the insurance architects at ARMR.Network, LLC.
Offering Chinese Drywall Insurance as well as Risk Management Support.
Drywall Cleanup
This insurance policy is specifically designed for contaminated drywall loss exposures on single-family homes. The policy is assignable to new owners and solves the insurance needs of owners, buyers, sellers and lenders alike. This insurance is only available on homes that have been inspected and/or remediated by preapproved firms only in the state of Florida only from ARMR.Network, LLC.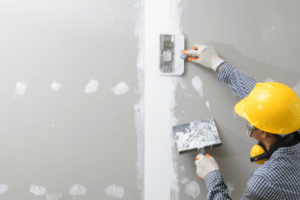 Commercial Property
ENVIRONMENTAL INSURANCE FOR COMMERCIAL Impairment Liability insurance policies fills insurance coverage gaps in property and liability policies caused by pollution exclusions and more recently specific exclusions for contaminated drywall. This insurance is essential for property owners and their lenders to insurance a wide range of potential contaminants. Coverage includes clean up costs, liability, defense costs and loss of rents/extra expense. ARMR.Network, LLC offers 10 different EIL policies from the top environmental insurance companies. Call an ARMR.Network, LLC insurance broker to match your needs to a specific insurance company. Coverage applies to Contaminated / Chinese Drywall, Mold, Legionella, bacteria, asbestos and a wide range of other contaminants.
Contractors and Inspectors
LIABILITY INSURANCE FOR CONTRACTORS AND INSPECTORS: Contractors and inspectors working with contaminated Chinese drywall face special insurance needs. Various forms of pollution exclusions in liability insurance policies can eliminate most if not all of the liability coverage on the firm. ARMR.Network, LLC has six different insurance policies specifically designed to insure the vendors in this business.
The ARMR Environmental Warranty policy Features real Environmental Impairment Liability Insurance that insures the risk of contaminated drywall or other broadly defined pollutants within an insured property.
Unlike a warranty policy, this is a liability insurance policy that provides coverage to clean up a property. If a visitor at the insured property becomes ill from CDW, for example, our Environmental insurance will defend the property owner and pay the resulting judgments.
Our environmental coverage applies to more than Drywall, defective carpet glue could be a Pollutant eligible for all the coverages under the policy. If the environmental regulations say that a material needs to be remediated at an insured property our warranty policy steps in. * footnote The policy excludes Mold and bacteria as defined pollutants.
Need to Find a Knowledgeable CDW contractor or inspector?
The sad truth is many drywall abatement firms do not carry adequate liability insurance for performing drywall abatement work. Pollution exclusions in liability insurance policies routinely eliminate insurance coverage for being in the drywall remediation business.
Many of these same firms do not follow remediation protocols that would make their completed projects eligible for our RESIDENTIAL PROPERTY CONTAMINATED DRYWALL WARRANTY INSURANCE POLICY. Be sure to select vendors that will make your property eligible for RESIDENTIAL PROPERTY CONTAMINATED DRYWALL WARRANTY INSURANCE POLICY
Contact us and we will send you a list of prequalified vendors in your area. Waters@armr.net