Testing Methods for Coronavirus Cleaning and Disinfection
Certified Mold-Free Corp (CMF) has extended its services into Coronavirus training as well as Coronavirus disinfection services.
What challenges are faced in developing a Coronavirus-Free Disinfection Program?
The main questions contractors asked:
What are the methods available for Post Remediation Verification (PRV) testing for Coronavirus?
Do they work … are they reliable?
Can I get insurance for Coronavirus disinfection and what are the restrictions if any?
What are the risk/reward tradeoffs? Certainly we would like to differentiate our company's services from others that do not and cannot provide a Proof of Coronavirus Disinfection but would this pose a legal risk?
What would the contract language look like to provide Proof of Coronavirus Disinfection? Any changes required to our current CMF contract language guaranteeing that remediation is Mold Free?
We answer these questions in a free training PowerPoint called: Testing Methods to Prove Coronavirus Disinfection Success. This is available online/anytime.

Course Purpose
Evaluate different methods for testing for the success of coronavirus disinfection. Also called Clearance Testing or Post Remediation Verification testing. Why?
In order to provide a Coronavirus-Free Warranty/Guarantee/Clearance Certification
In order to reduce your liability. Someone gets sick and perhaps dies in a facility after you disinfect, if you prove it was perfect when you disinfected, then it will be hard or perhaps impossible for the plaintiff to find an attorney to take the case on contingency.
Because you want to know that you did a perfect job. And have left the facility 100% safe
"One of the biggest problems we have had in developing risk management strategies for the contractors in the virus decontamination business is figuring out a way to reliability verify that the contractor has done a good job, on an affordable basis. In the liability insurance game it is all about having a legally defensible insurance buyer.What Dr. Rosen has come up with is a break through. His prescribed method works, and it is very inexpensive compared to the alternative methods of verifying clearance. Certifying site clearance from virus contamination is what building owners are going to want see from the cleaning firms that they hire. For them cleaning is all about avoiding liability.

In the hands of an articulate marketing rep selling the benefits of verified clearance, contracts for cleaning services will be won or lost over the legal defensibility of the cleaning services they provide.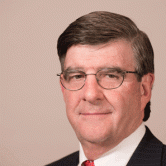 David Dybdahl
President ARMR Specialty Holdings